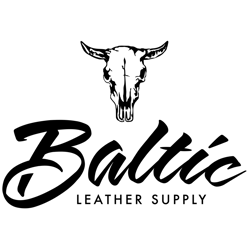 The site is now officially live!
This was a lot of hard work, but finally - The new Baltic Leather Supply website is finally finished!
I asked all of you what was missing on the old website, and had some ideas of my own. This new shop is basically all our ideas mashed into one.
There's one important thing to mention - I never settle, and I will not let this new website become old and dull over time. Together with all of your help I am planning to keep it up to date, easy to use with a clean and simple design. If you would like to share some ideas or if you find yourself missing something - I'm always here to listen to your requests and take action accordingly.
I don't feel like this is my store - it's every leather workers store and I want to keep it that way. I am at your service and ready to listen.
I want to point out a few features that have been added as requests:
Search filters by leather thickness;

Less unrelated information and more showing of what's available for purchase;

Enhanced customer service (Integrated a live messenger app so you can reach out to me directly while you are browsing the store);

Shipping worldwide;
Now I have one last important thing to mention, and it's about shipping.
Since I have only recently started selling online, I still can't get the best available prices with shipping for you, but I am working on that every week and trying to find the best option available. As for now, the prices for EU are okay, but if you are in the US or Canada, you will have to buy a little more leather in one go, to compensate for the shipping. Since I try to keep my product prices as low as possible, even if my shipping is more expensive than on other stores - you can even out the difference in shipping costs and at a certain point even get a better deal. I always want to offer the best possible price for the products and leather that I sell, so the more you buy - the better price you will receive.
And this leads to another new feature I added in this store - bulk prices:
Almost every leather and supplies have a bulk price added. you will be able to see in a single product page on the right side if a product has a bulk price.
Most products have it, some don't - and the bulk prices may vary depending on the product.
Bulk prices are applicable only for one product variant at a time. For example: 30x30cm leather panel//1.2mm thickness, and the bulk price requires at least 5pcs. and the leather has to be the same one colour. You cannot get a bulk price if you choose 3 black and 2 brown panels.
They have to be either 5 black or 5 brown (or 5 black AND 5 brown).
That's about everything for now. I will try to write updates on the website here if I make any new changes and I will make sure to let you know about the updates on social media.
Thank you for taking an interest in my business and I hope you have a splendid day!
- Tadas
Baltic Leather Supply